I recently bought a new Apple Watch Series 6* and got stuck immediately while trying to install the bundled wrist band, a regular black sport band. It simply would not lock into place, it just slid through without the advertised click sound. I called Apple Support multiple times but they refused to help or were confused by their own support backend.
No click sound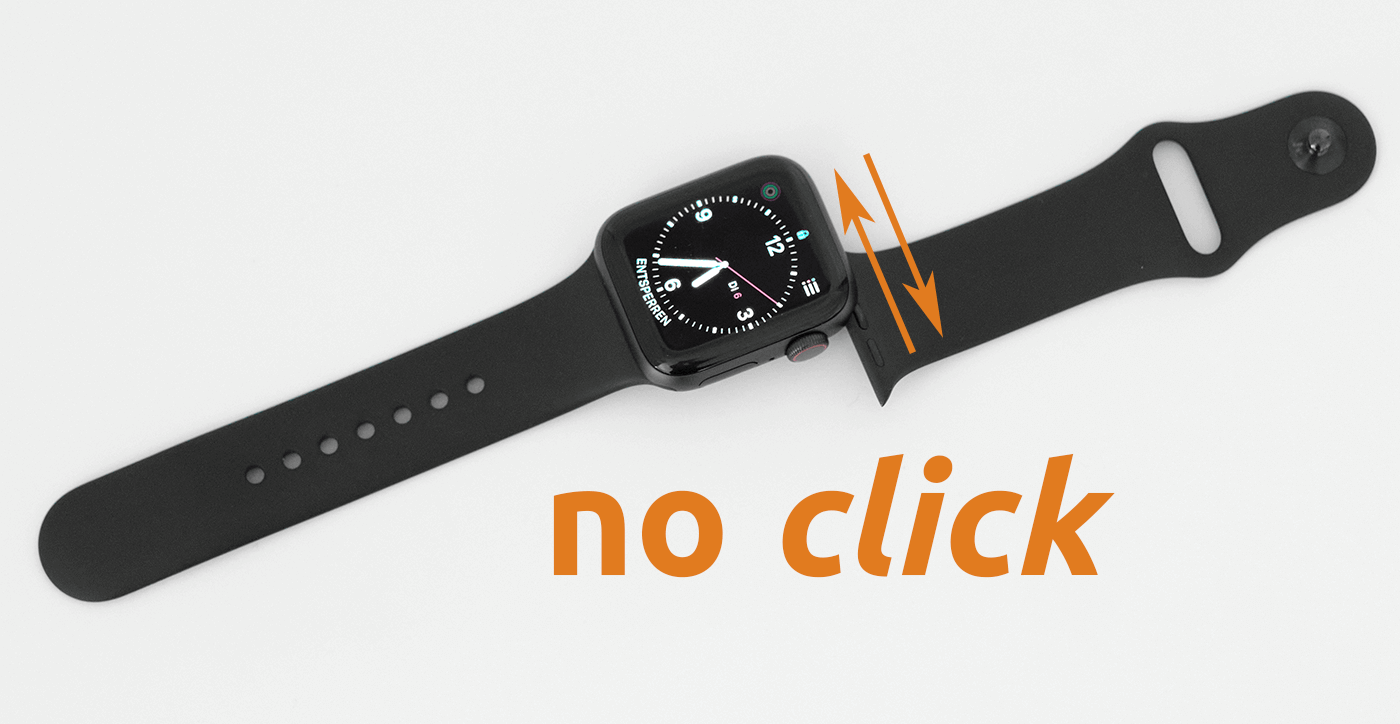 If I try to install the wrist band, it just slides through without a click. The wrist band simply does not lock. Sliding it left and right, wiggling it or using the other side of the watch does not help. It won't lock. As the other piece of the wristband locks in, the faulty part must be the wrist band and not the watch itself.
Explained: The Locking Mechanism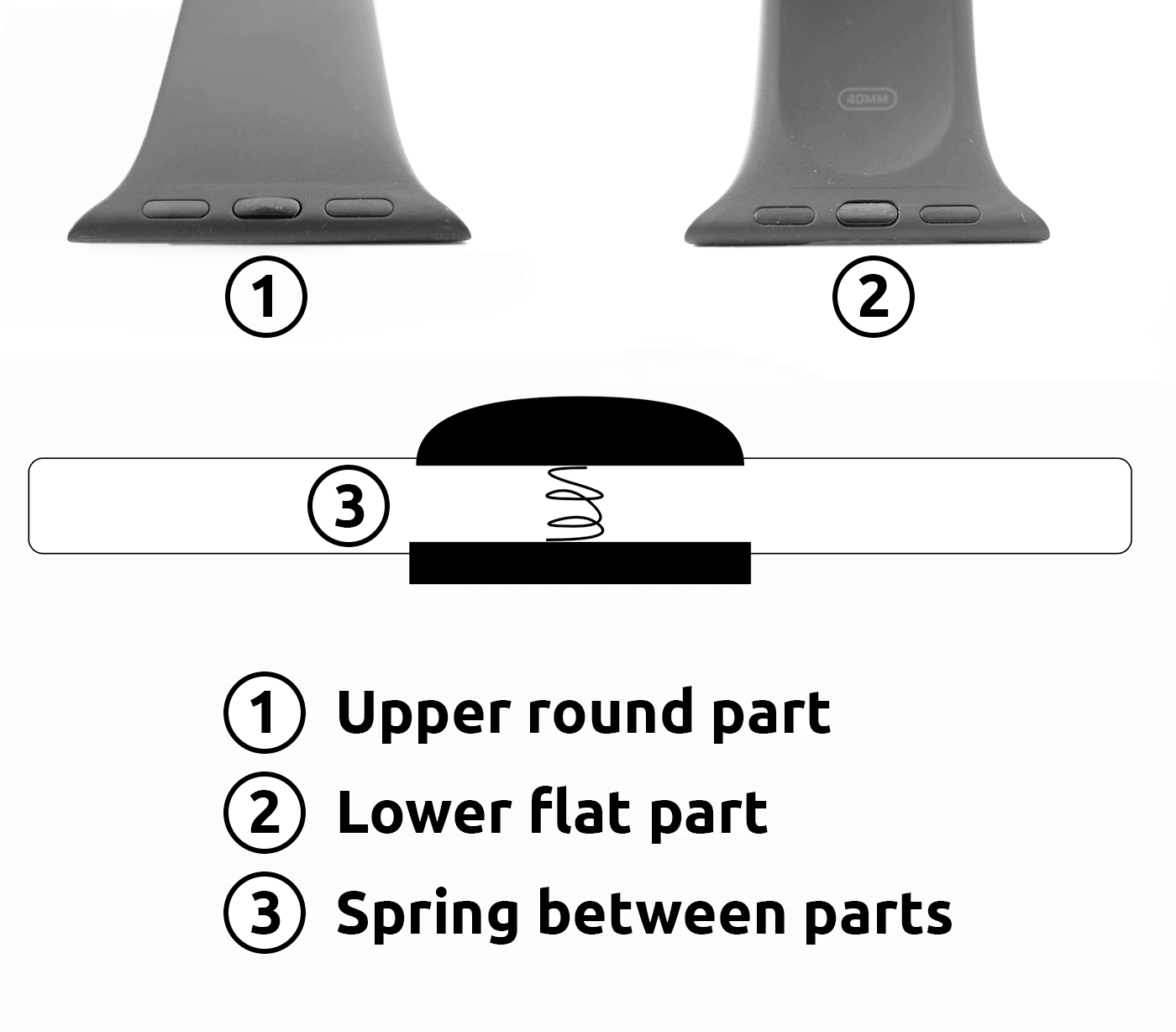 It appears that the locking mechanism consists of two metal pieces that are placed inside the middle of the watch bands' heads. Between these pieces is a small metal spring creating tension.
If you push the upper round metal part down, you will notice that the lower flat metal part will come out of the wrist band head. This is the part that snaps into the chassis of the Apple Watch causing the band to lock.
Locking will not occur if the lower flat metal part is not properly manufactured or properly aligned with the corresponding hole inside the Apple Watch. In any case, this is a production issue that only Apple can fix.
Workaround: How to Force the Band to Lock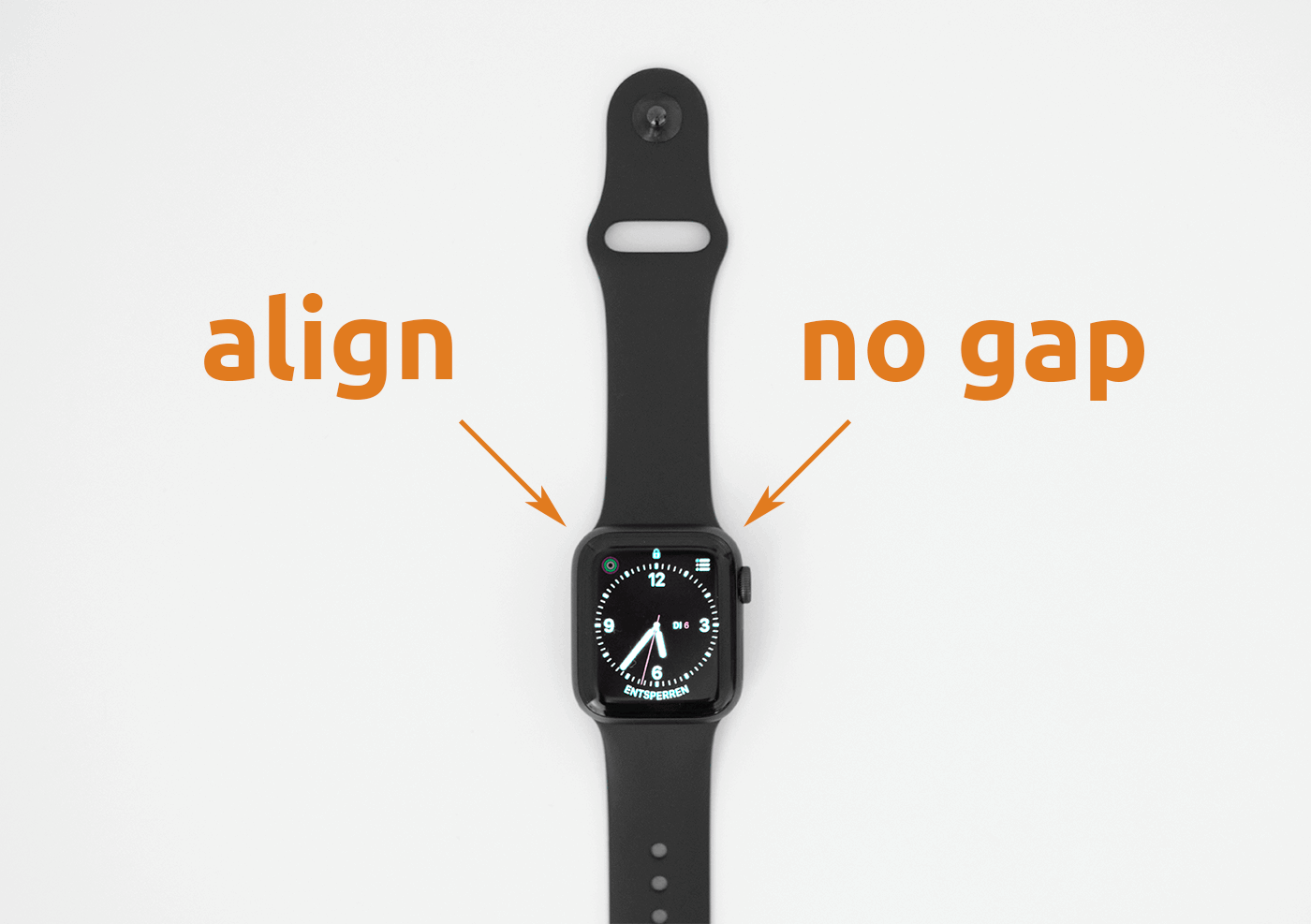 You can try to force the band to lock. In order to do this, you have to insert the faulty band part into the watch and align it as well as you can.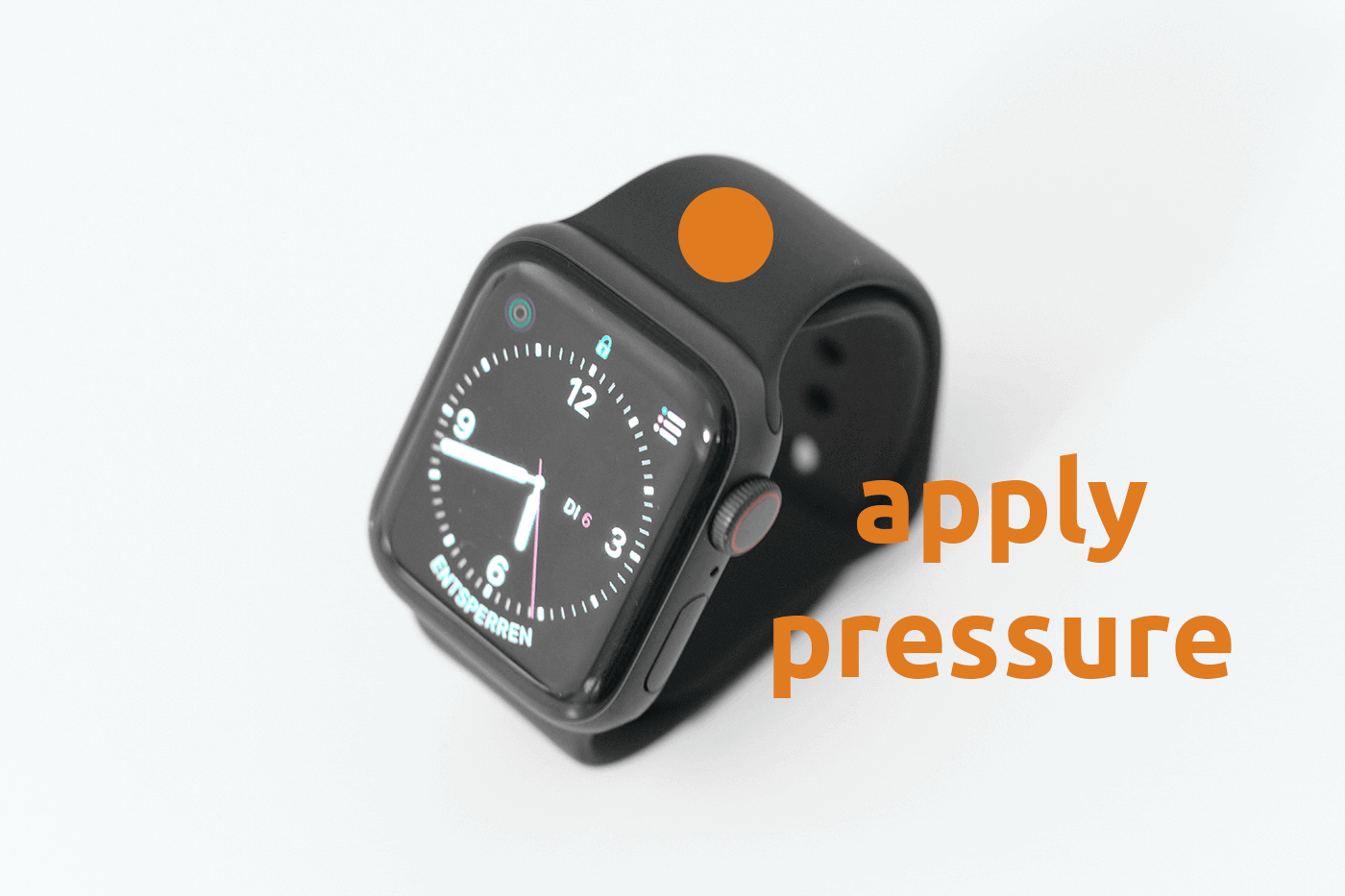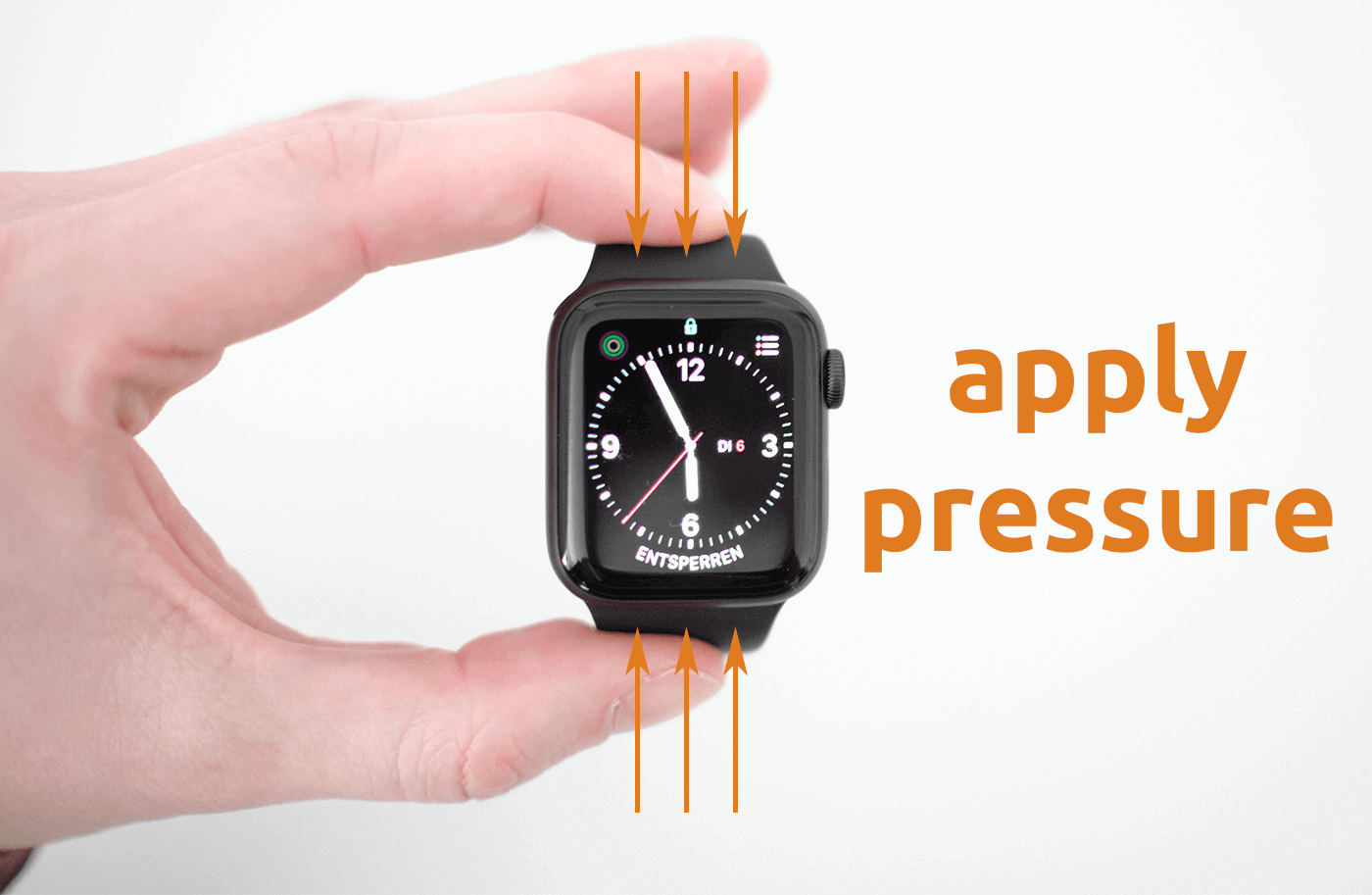 Afterward, you hold the watch in your hand and press the middle of the band (where the locking mechanism is) down with force. If you properly centered the band, you should hear the long-awaited click sound.
Other Fixes
Some people successfully resolved this issue by disassembling the locking mechanism and swapping the metal parts and the internal spring with the other part of the wrist band. However, I do not recommend doing this.